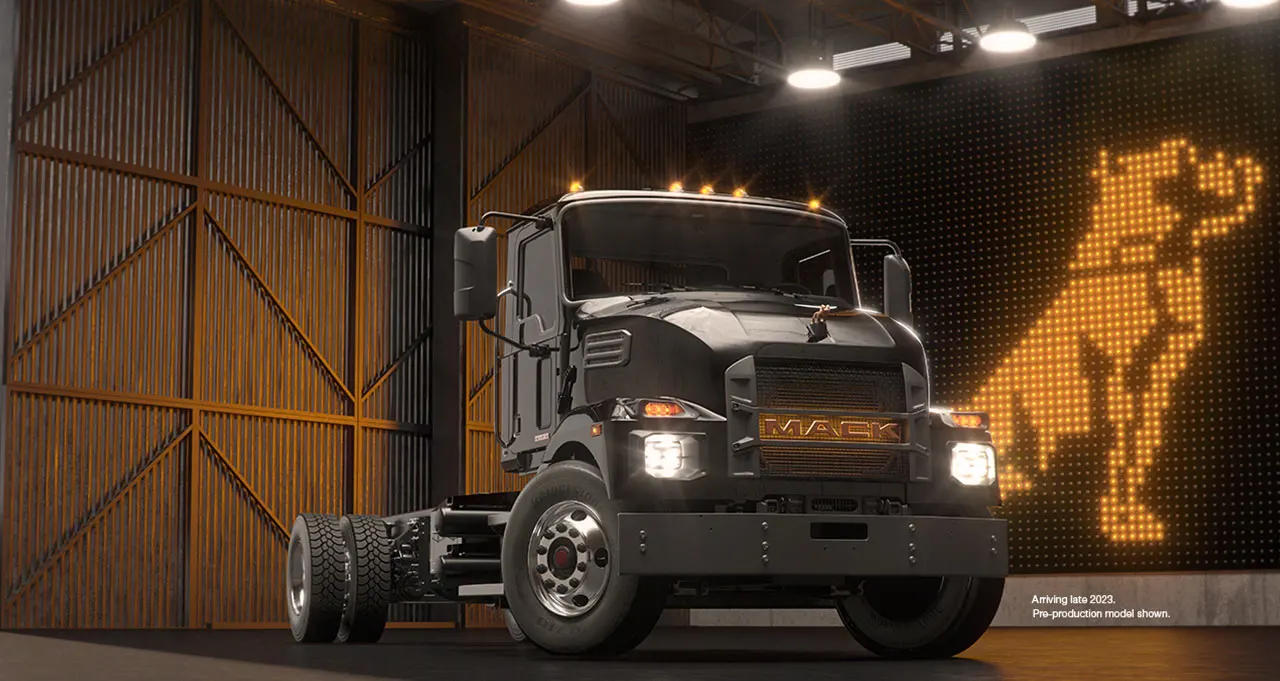 The future of medium-duty, powered by Mack.

Legendary Durability

The future of Medium Duty starts with Mack's reputation for durability and toughness. Available in class 6 and 7 configurations, MD Electric offers heavy-duty features for eMobility that's 100% electric and built to last.

Driven by Innovation

MD Electric's quick charging rate and high-capacity Nickel Manganese Cobalt (NMC) batteries pack plenty of range.

NMC BATTERY PACKS

» 240 kWh installed capacity

CCS1 CHARGING

» AC Charging Rate: 19.2 kW

» AC Charging Time: 7 hrs. (2 batteries) / 11 hrs. (3 batteries)

» DC Charging Rate: 80 kW

» DC Charging Time: 100 min. (2 batteries) / 160 min. (3 batteries)

MAX RANGE

» 140 miles (2 batteries) / 230 miles (3 batteries).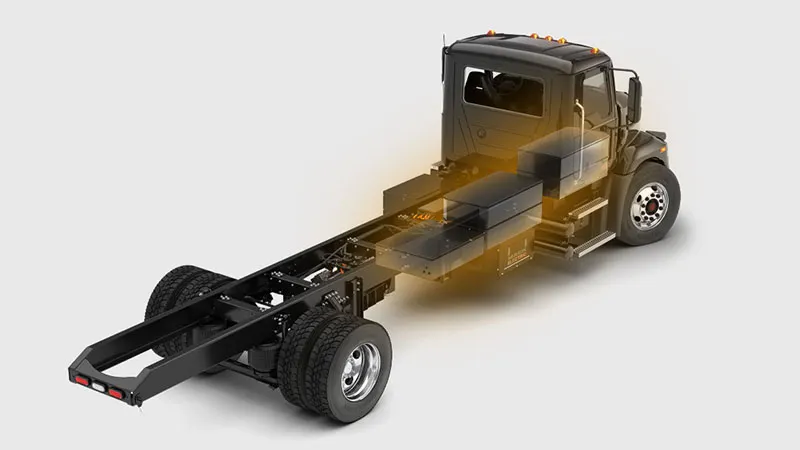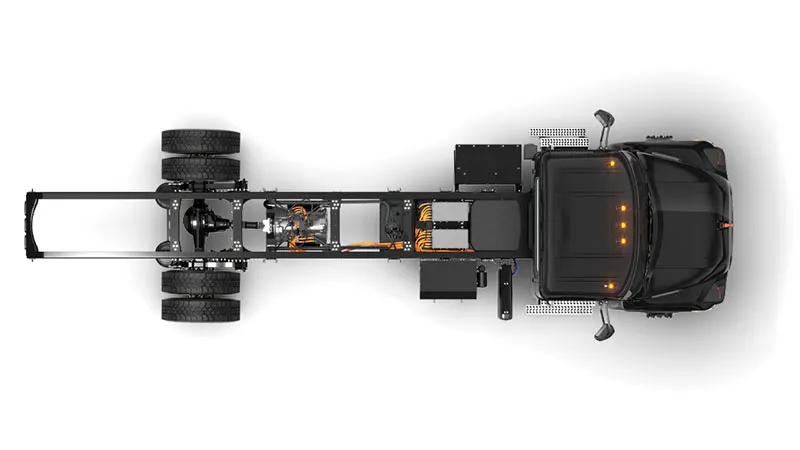 Uncompromising Performance

An all-electric drivetrain delivers impressive power while reducing emissions and maintenance costs.

Horsepower

260 PEAK HP

Torque

1,850 LB.-FT. MAX

Battery Capacity

150 KWH (2 batteries) / 240 KWH (3 batteries)

Max Payload

19,400 LBS

Designed for drivers

A smooth ride and quiet interior reduce driver fatigue and distraction for enhanced productivity.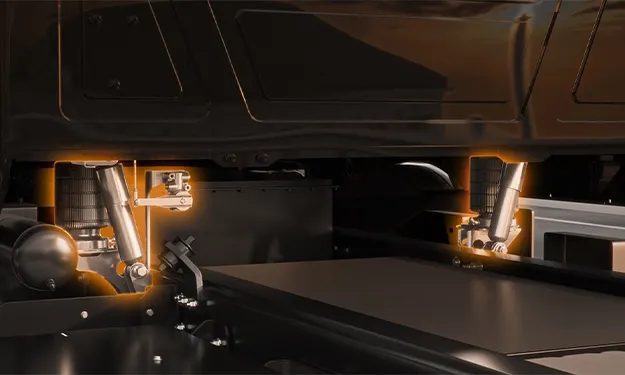 Air Suspension Cab

Standard dual-airbag cab suspension system softens bounces and bumps.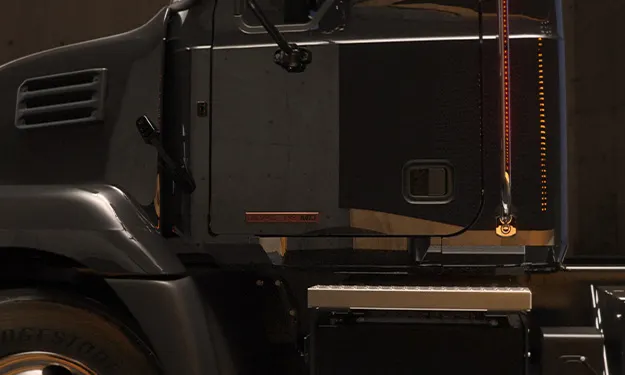 Noise Insulation

Premium insulation around the cab minimizes exterior sounds and vibrations.

Superior comfort

MD Electric's cabin interior offers all-day comfort behind the wheel. Controls within easy reach.

AIR RIDE SEAT

Standard air-suspension seat adds ergonomic support and cushioning.

Ergonomic support, High-density foam cushion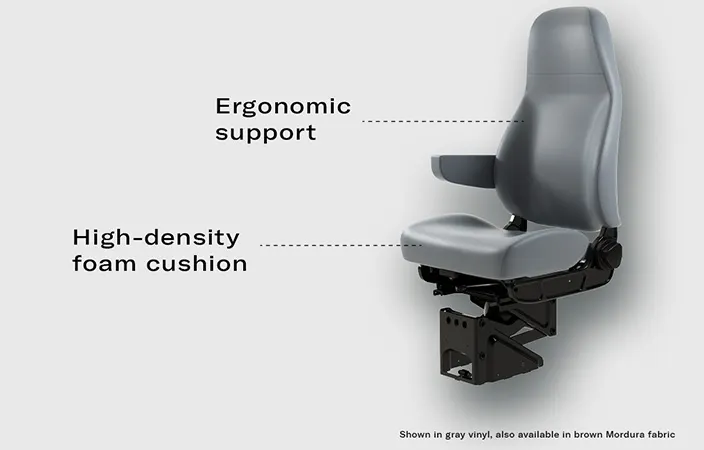 *Based on Mack internal testing. Actual range, motor output, and charge times may vary based on battery condition, charger output, and environmental factors.

Learn More About the Mack MD Electric

To learn more about the Mack MD Electric and how you can get yours, contact 401 Trucksource today. We are proud to be an authorized Volvo and Mack truck dealer in Windsor, and offer an outstanding selection of new commercial trucks, used commercial trucks, service, repairs, parts, and more.

Mack MD Electric Details Courtesy: https://www.macktrucks.com/trucks/md-electric/